Puppies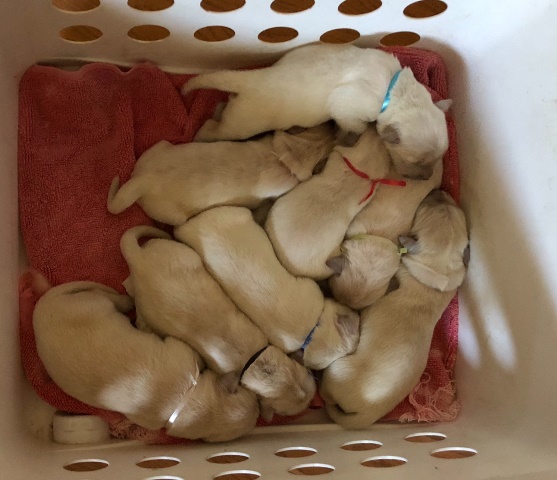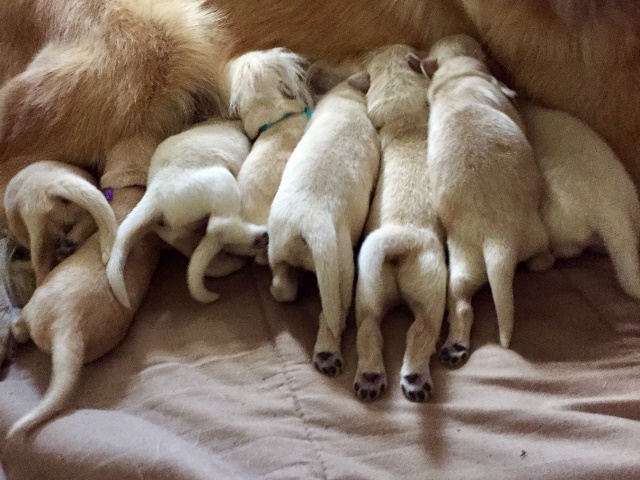 2022 FALL/WINTER Golden PUPPIES!!!!
2023 SPRING/Summer Golden Puppies!!!
Call today to get on our waiting list-
Country Goldens go FAST!!!
Priced at $1800 with our one year Health guarantee
Sold with Limited Registration as Pets ONLY.
Call, text or email today to inquire about puppy availability-
Cell-423-280-0731
***STARTED PUPS***
Priced $2000 and up
(depending on level of training)
Started Goldens
(and occasionally Goldadors)
WHAT IS A GOLDADOR??
Ocassionally, we breed Malcom, our Male American Labrador, with one of our certified Golden Gals… this cross gives us a near perfect dog.
Goldadors have proven to be a fantastic cross for Service training. So that is where the majority of our Goldador pups go. We have quite a few Goldadors currently in Service training or graduated and working as Service animals.
The Goldadors have proven to be Healthy, Well Tempered and Highly Trainable. We breed them on an as needed basis for the Service Dog organizations we work with, but always hold one or two back to offer as
"Started Pups".
They are AWESOME!
If interested in this cross I can connect you to trainers and families that have them so you can confirm that these dogs are amazing!
Call today to see if one of these super started pups is a good fit for you!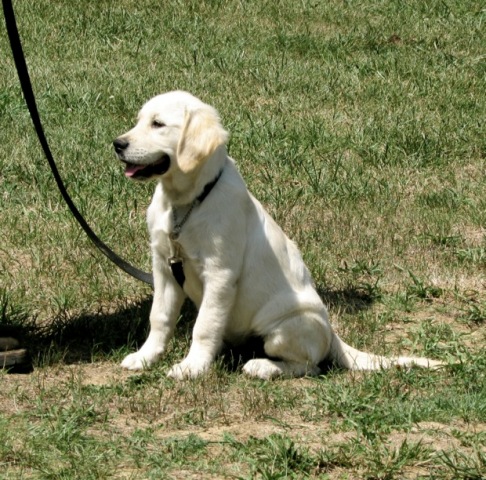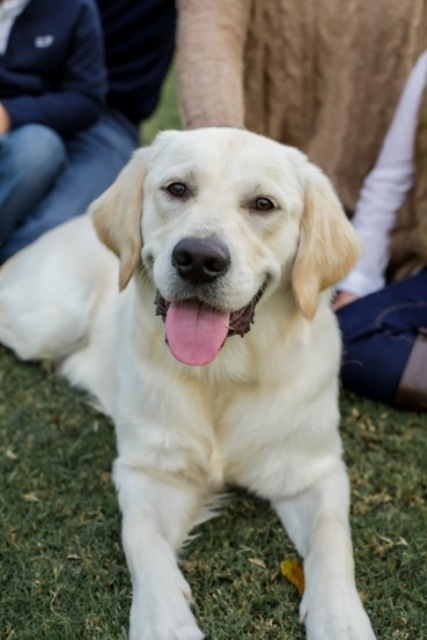 Previous male puppy from Pawla 4 months old
previous Pawla pup- 9 months old
Started Pups!
Priced $1800-$2500
(depending on level of training)
If you want to skip the "little" puppy stage, and get straight to a puppy that is ready to roll… then maybe a "started" pup is for you.
Started pups are 4-12 months old…
Crate Trained, started on potty training, sitting, downing and leash trained, socialized with other animals and children.
Up to date on Vaccines, Flea Control & Heartworm Prevenative
Call for more info if you are looking for the perfect Pup!
 1Year Health Guarantee
Limited Registration
Spay/Neuter agreement
NO EXCEPTIONS
Parents are certified with OFA and CERF.
Great personality and temperaments on all parent dogs.
All puppies receive Neuroligical Stimulation from days 3-16. Handled from birth by our family, and exposed to all kinds of sights and sounds. We specialize in producing well rounded, confident, highly trainable and well socialized  puppies.
Contact us today to reserve your Country Golden puppy.
We would love to speak with you personally about our Country Goldens…
Contact us today!
423-280-0731
We have  relocated to Graysville, Tn. (near Chattanooga) We will still sell puppies to Florida buyers as we will be delivering our Service dog puppy to Jacksonville already and would be able to bring other puppies as well. Please call or email me today to reserve your puppy… I would love to talk to you about our Country Goldens!
Have a Golden Day!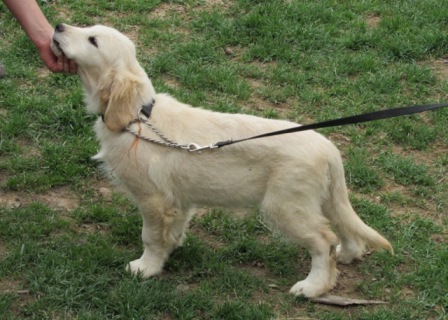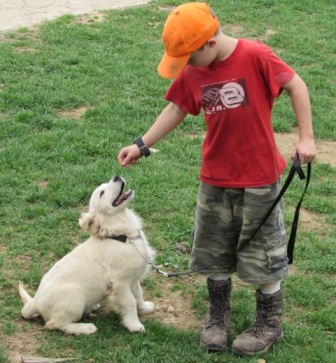 We often hold back a puppy or two from a litter to put some foundational training on. These puppies are socialized and worked with daily on Potty training, basic obedience, and walking politely on a leash.
As their training increases, so will their price.
If you are interested in an older puppy that is "started" please contact me so we can get one of these puppies reserved for you. LIMITED AVAILABILITY…
🙂
We also occasionally have adult retired Goldens (mostly Females) that need a forever home. Contact me if you are interested in a dog over the age of 5 for adoption.