Memories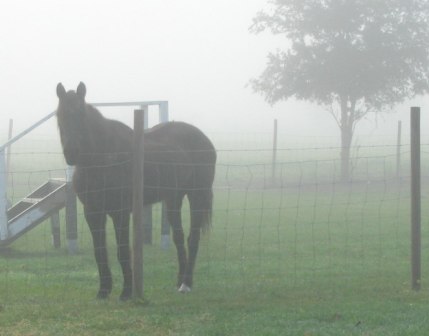 Mimi… 35 years old
On June 1, 2005 we had to say goodbye to our dear old mare, Mimi.
Mimi was a wonderful girl, that taught us all a great deal. She was gentle and very loving and will be missed dearly. Thankyou Mimi for giving back so much and for always being there…We love you!

Showboat's Snow Bird 5/15/04 – 8/10/07
Birdi- you will always be remembered fondly and loved dearly. Thank you for giving so much to our family and our program.
You will always be my sweet "bird dog" xoxo….

BT's Miss Leyla       BT's Sir Lance
We said Goodbye to our dear old friends this past summer(2008)…first Leyla in May and then Lance in August. Lance and Leyla have been a part of our family for more than 17yrs. These two Dachsunds will always have a special place in our hearts. They have been our pets and companions for so long, it is hard to imagine what life will be like without them. These old friends have been faithful and stedfast throughout the years. They have guarded us and our home, greeted us happily upon our returns, and have obeyed our commands. They were always close by and knew when we needed them the most. These are the dogs that have played with and protected my children, teaching them how to love and respect all of God's creatures. They will be missed for a lifetime…
"He is your friend, your partner, your defender, your dog. You are his life, his love, his leader. He will be yours, faithful and true, to the last beat of his heart. You owe it to him to be worthy of such devotion."
— Author Unknown
A righteous man regardeth the life of his beast…..Proverbs 12:10

Gone… but not forgotten
passed away in the summer of 2009
Sweet Dolly-
You will always hold a special place in all of our hearts… you were one of a kind and touched our lives in a wonderful way.
You are missed a great deal by "your girl" …
Your legacy continues here at Country Goldens… You were there from the beginning and we shall never forget you.
-your family
Thank you Deborah for such an amazing dog.

Mac Trucking
Mac- The cornerstone for our breeding program…
Mac… such a beautiful boy. You have been with us from the beginning and we will always have such love and appreciation in our hearts for all the wonderful dogs you helped bring into our lives… what a legacy you have left behind. Such a great friend and protector to my children as they grew. I owe so much to you my sweet boy. YOU ARE Country Goldens…
Thank you…
My heart smiles knowing that you spent your retirement and last days in the hills of Tennessee…
You deserved that.
"Good Boy"

Mac's Pedigree
MAC'S PEDIGREE
OFA Excellent