About Us
Welcome to Country Golden's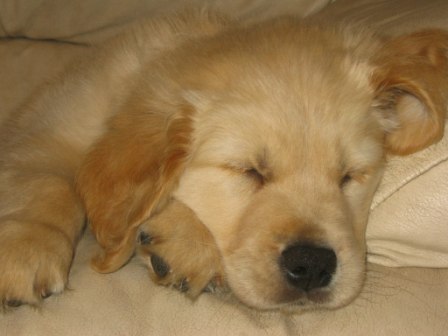 In October of 2010, we moved from Florahome, Florida, to a 14 acre, mountain top farm in Graysville, TN. (Just North/west of Chattanooga) We named our farm "Rambling Acres Farm" and it is the NEW home to our COUNTRY GOLDENS! Our family and our dogs are all adjusting well to our new life in Tennessee. The dogs love the colder weather and all of the open space and outdoor activities that our property allows for them. This was a wonderful move for us and we can not wait for you to come and see our place and meet our dogs. We are still able to sell our puppies to our clientele in Florida as Billy still travels to Jacksonville monthly for his Reserve Duty with the Navy, and we are still committed to donating a puppy from every litter to the Patriot Service Dog Program in Jacksonville,Fl. So do not hesitate to contact me if you are in Florida and interested in one of our beautiful dogs. We will be happy to meet you with a puppy.
All of our dogs and puppies are raised in our home with our family. Each puppy receives neurological stimulation from day 3 to day 16. This helps puppies to better deal with stress and to be better problem solvers later in life.We have had excellent results in socializing our puppies from birth to 8 weeks of age. Our puppies are handled daily and leave our home very confident and secure. Our puppies are seen by our vet between 6 and 8 weeks of age and are given their first set of puppy shots and a clean bill of health before leaving with our buyers. All of our puppies are sold with Limited Registration and a one year Health Guarantee to PET HOMES ONLY.
We are a family that loves animals -especially Goldens! If you have ever had a Golden you will agree with me that they are PURE PLEASURE.
I originally fell for this endearing breed when I was a young kid. My best friends family had a wonderful Golden Retriever who continuously displayed loyalty, commitment, love and protection to his family- especially to the children. I knew in my heart, even back then, that I would someday have a "Golden".
Well – as you can see, I do not have just one Golden- our hearts belong to several. They truly are a wonderful breed.
When we made a commitment to begin a breeding program, there were a few things we knew were a must when dealing with Golden's. The most important being health. We do our very best to ensure that all of our pups are bred from good stock, meaning our adult dogs have the required health clearances from OFA, CERF and even PENNHip. These include Hip, Elbow, Heart and Eye Clearances. Many of our dogs have exceptionally tight hips and our vision is to produce generations of Golden puppies with improved hips. Our MAC male was one of these exceptional dogs… HE received a rating of 100% from PENNHip. We feel very fortunate to have him as part of our foundation stock. We know that his puppies crossed with Stryker will give us outstanding dogs for the future! We feel very confident selling ALL of our puppies with a 1 yr. health guarantee. We want you to have a healthy pet that will be strong and athletic for many years.
Temperament is equally important as good health. A Golden should be just that-"GOLDEN". All of our adult dogs have that wonderful temperament that Golden's are known for. Our Stryker male, has an incredibly wonderful temperament that he consistantly passes down to his puppies. Patriot Service Dog Trainers rave about how easy going and smart his pups are. We do temperament testing on all of our puppies in order to place them properly with the Service Dog Program and with the right families.
The last really important thing we wanted to focus on was Intelligence! Our puppies repeatedly prove to be intelligent and easy to train. Our adult dogs are all being trained in obedience and we would encourage you to do the same. No matter what you decide to do with your new puppy, take the time to FIRST train him in simple obedience- you'll be glad that you did!
If you want a dog that you can do anything with and that is going to look good and feel great doing it-
You've come to the right place.
We hope you enjoy our Country Goldens!
***As the owner and breeder of these dogs I reserve the right to keep any puppy out of a litter that I think will enhance my breeding program or that would be an exceptional candidate for a service or therapy dog placement.This could alter the "1st pick" position for a pet buyer. I ask that you would please be flexiable in these rare occassions and understand that these placements are very important to our program and our vision for these dogs. All puppy reservation deposits are non-refundable but are transferable.
John 15:10-14
If ye keep my commandments, ye shall abide in my love; even as I have kept my Father's commandment's and abide in his love. These things have I spoken unto you, that my joy might remain in you, and that your joy might be full. This is my commandment that ye love one another, as I have loved you. Greater love hath no man than this, that a man lay down his life for his friends. Ye are my friends, if ye do whatsoever I command you.