Heritage Rock's Ready to Stryke
Sire: Gold Rush Shel be my Teddy Bear
Dam: Gold-Rush Ogenya of Heritage Rock
Whelped: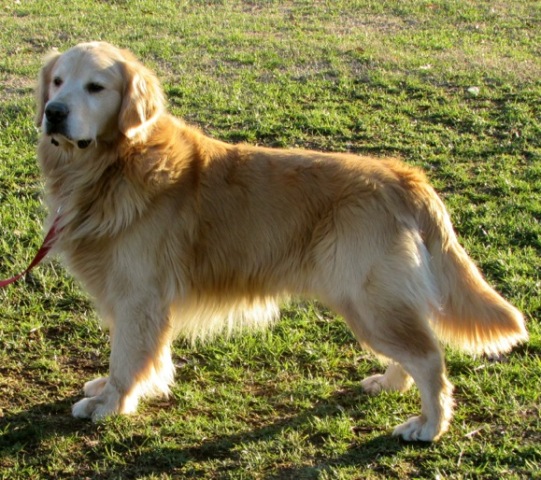 Stryker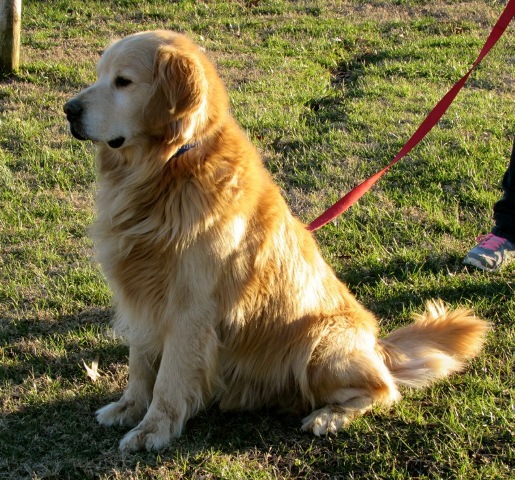 Handsome Boy
Achievements:
STRYKER is an amazing American Golden.
He is an amazing Dog with an outstanding look and temperament. He has an OFA "Good" Rating on his hips and "Normal" ratings on his heart, eyes and elbows.
This boy has a nice Gold Rush pedigree with titles and health clearances on both sides. Parents both have outstanding temperament, which obviously have passed down to Stryker. He is very laid back and extremely eager to please…He is loyal and Obedient, and very smart. The perfect picture of a Healthy Golden.
Stryker has produced absolutely wonderful puppies over the years and has MANY puppies working in the areas of Service and Therapy. We work closely with Patriot Service Dogs in Jacksonville Fl. They have several of Strykers puppies in training and graduated at this time.
We love the American Goldens. Our vision for our breeding program is to produce beautiful, traditional looking Goldens with outstanding temperament. Along with that, we want generations of puppies with improved health. We want you to have a healthy pet that will be strong and athletic for many years.
We sell our Goldens as pets to approved homes ONLY.
We also reserve the right to sell with spay/neuter contracts.
Stryker's puppies are exceptional and move quickly, call today to get on our waiting list for a Gorgeous Stryker Pup!
***Update… Stryker passed away at the age of 14 yrs. He had no known health issues and died in his sleep very peacefully… such a good boy. Truly Golden in every way. He will be missed.
***Check out Strykers sons, Buck and Teddy.***
Both standing at stud now and continuing the Stryker legacy.
Pedigree of "Heritage Rock's Ready to Stryke"

Parents
GrandParents
GreatGrandParents
SIRE

Gold Rush Shel be my Teddy Bear      

CH Gold-Rush Shel-Be My Friend

 CH Bearhill They Of'n Call me Speedo

CH Gold-Rush Osprey Lucky Charm

Willow's GoldRush Clementine

Gold-Rush Enterprise

Meirs' Pussy Willow

DAM

Gold-Rush Ogenya of Heritage Rock

CH Sunbeam's Private Party

CH Sunbeams Command Performance

Goldenbear Growing Wild at Sunbeam

Gold-Rush Scully

CH Pebwin XPDNC

CH Gold-Rush Osprey Lucky Charm